Family Fun Day 2: 2019
Vista Mall Sta. Rosa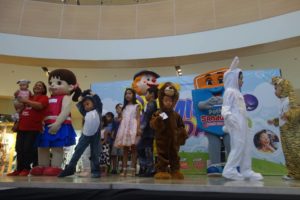 Spending time with your family doesn't get any better than this! Parents and kids had fun with Whoopee together with Sophie and Mr. Pocket of Gardenia at our Family Fun Day 2019 event at Vista mall Sta. Rosa. We had a blast! With activities such as watching cool magic tricks, face painting which even brought families together than ever before.
For more photos click here.
#WonderparkPHOfficial #Wherefamiliescreatememories #FamilyFunzDay2